Meet Stefanie Shaw
For the last 13 years, Stefanie has been a full time golf instructor at the leading golf clubs in the United States.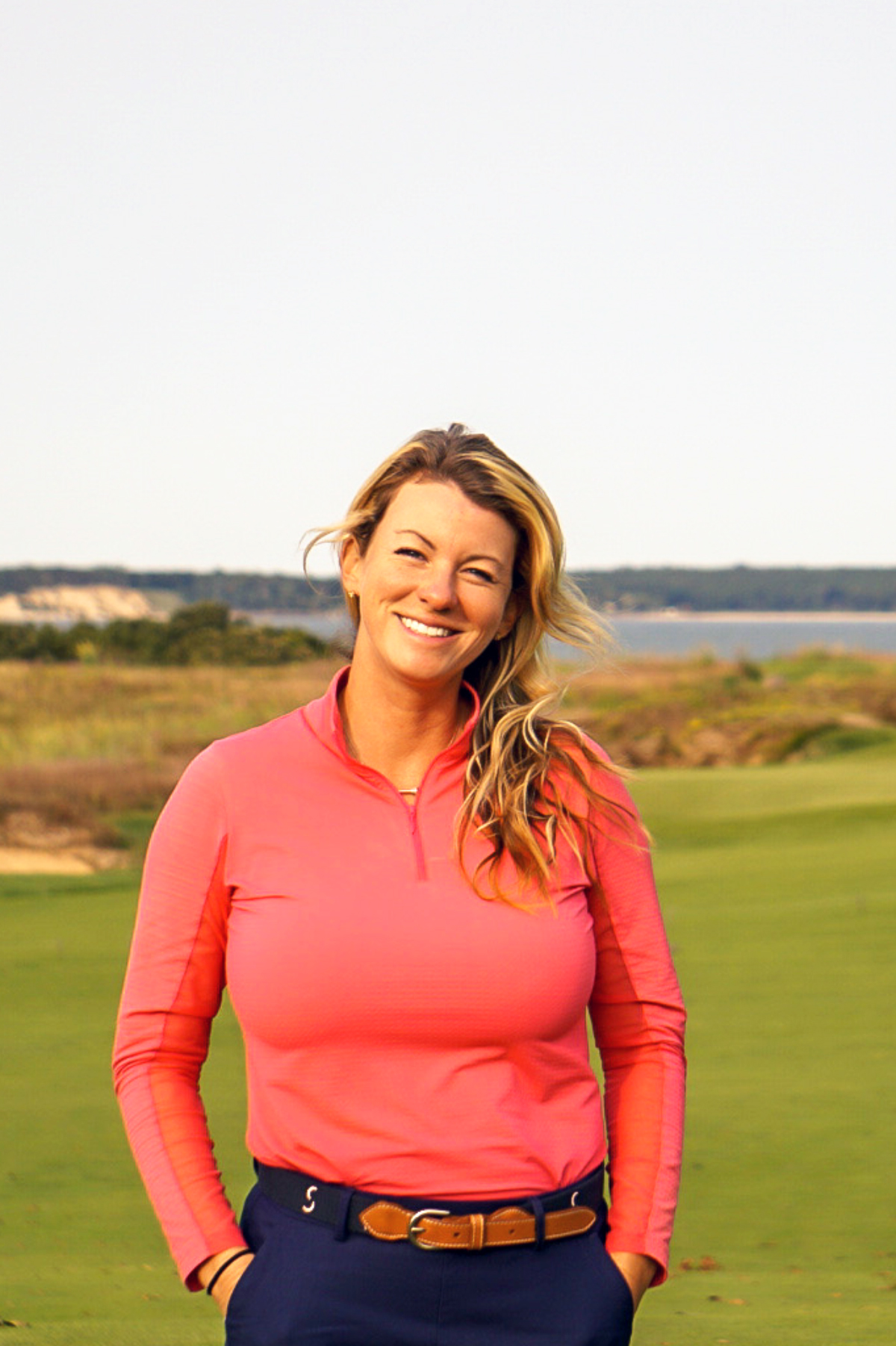 Beginning her teaching career in Hilton Head Island, South Carolina, at an academy that boasts 120 students from 29 different countries, Stefanie was able to learn from some of the best golf professionals in the world.
Being at the International Junior Golf Academy (IJGA) Stefanie spent 3 years working under Hank Haney, former coach of Tiger Woods, and 2 years under Kevin Smeltz, Top 100 golf instructor. She was a member of the Florida Southern College women's golf team for 4 years and national champions in 2007.
Since leaving the academy, Stefanie has worked for, Kellie Stenzel, a top 100 golf instructor at The Boca Resort and Club in Boca Raton, Florida as well as The Raymond Floyd Palm Beach Par 3 in West Palm Beach.
Stefanie spent a summer as the head teaching professional in the mountains of North Carolina at Diamond Creek Golf Club, a top 100 ranked golf course in the U.S..
Currently, she is a teaching professional spending her summers at Sebonack Golf Club in Southampton, New York. Sebonack is located on the Great Peconic Bay on Long Island. For the winter months, she heads south to the exclusive Ocean Reef Club in Key Largo, FL.
Stefanie has devoted her career to improving golfers of all ages and levels of expertise. Her players range from elite to beginners of every age group. With her unique approach to teaching, she has provided her students across the world with the tools, confidence, and support to participate and achieve success on the golf course.

"A very seasoned golfer recommended Stefanie to me as a terrific instructor,"Probably the best he has had over several years from many different pros at various locations. As a beginner golfer, I can honestly say she is a terrific instructor for beginners as well. She has the perfect combination of individualized teaching instruction, an exact eye for correction patience, and an upbeat encouraging temperament, which together have helped me to greatly improve my golf game greatly. "
- Donna G.
Boca Raton